24/10/2023
Τ' ακούς στον αέρα του Pepper 96,6 κι εδώ:
Teddy Swims – Lose Control
Elvis Presley & Mark Ronson – Can't Help Falling in Love (Remix)
Lana Del Rey – Say Yes To Heaven
LP Giobbi – 'All In A Dream (feat. DJ Tennis & Joseph Ashworth)
Shally Saphiro Rent
Pan Pan – Ανισόπεδη Ντίσκο (feat. Καλλιόπη Μητροπούλου)
Jake Isaac – WHEN IT HURTS (Official Video) ft. Jack Savoretti
Alex Sid & Quasamodo – Blazing
Richard Carter – Le Monde
The Weeknd – In Your Eyes
Romy – She's On My Mind
Alkyone – Genesis
Kutiman ft. Dekel – My Everything
The National – Tropic Morning News
Jonathan Jeremiah – Restless Heart
Mina – Per un briciolo di allegria con Blanco [Ti amo come un pazzo]
Curtis Harding – "I Won't Let You Down"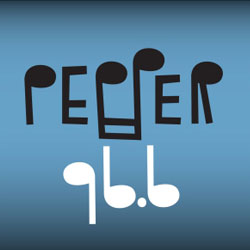 Άκουσε όλες τις FRESH λίστες εδώ και στο κανάλι μας στο YouTube.
Follow Pepper 96,6: facebook | instagram | tik tok | you tube